Graduates Leave a Lasting Impression
Hang on for a minute...we're trying to find some more stories you might like.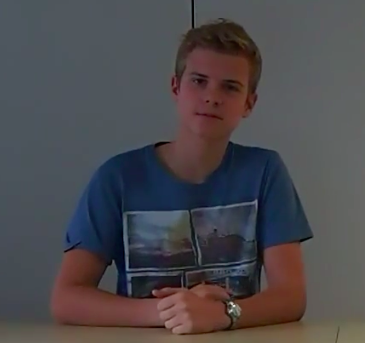 More stories from Kresimir K.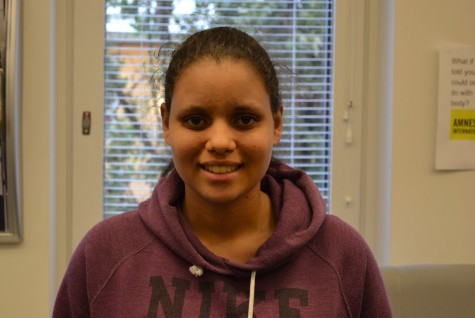 More stories from Stine S.
The highlight of the grade 12 graduation ceremony was the speeches given by two of the  graduates. For those of you who did not attend the QQ is publishing their inspiring words. Reading is not the same as hearing them, but it gives you some idea of the impact they had on their listeners.  The speakers were Stine S. and Kresimir K. both former members of the QQ team. You can read some of their previous articles in the QQ.
Stine:
Thank you all for being here tonight, it's an honour to be representing the SIS graduate class of 2017. My name is Stine. Some of you may not who I am and that is because I have been held hostage by the IB diploma program for the last two years.
I first joined the SIS community in spring of 2013, by accident I guess one could say. Both my sister and I are November born, which means we fall into that awkward group of people at the age-cut-off between two grades. Some schools preferred that we wait a couple of months, but SIS were like eehh we'll take them. So like my fellow classmates I climbed my way to the big kids league of annex C. Quite literally, upon the first day of 11th grade I decided to climb the four flights of stairs for the first and frankly one of the last times, thank god for elevators! Annex C was finally ours and honestly I was slightly disappointed, amidst the comfortable sofas covering the walls were the ridiculously small lockers of Annex B. Now for those of you who may not be aware of what I am talking about I will put it into perspective for you. Imagine trying to fit a grand piano into a pillow case every single day. I guess when the shelf of my own locker broke a week into 11th grade, it was a sign that we would need greater powers than the superior super glue to get through the diploma program.
We found these powers in ourselves, our teachers, our families, Google, Sparknotes, and YouTube. I therefore want to thank the teachers, both those of whom have taught me and those who have not. If it were not for them we would not be wearing these hats tonight. I also briefly want to thank my parents for getting me up, out of bed when my alarm clock failed me. When they ensured that I have a shoulder to cry on when I knew sleep would not be an option that night. Most importantly I want to thank these amazing people (point at graduates) for reassuring me through the two years that I wasn't the only one not checking Google classroom, for greeting me in the morning with the most comforting words, "I didn't do the homework either" and for endless discussions about tv-series we binge-watched as we felt time physically pass by us knowing we could be doing literally anything else that be more productive.
It has been an adventure, that is now coming to its end. As we look back on the memories and look forward to the future. We part ways to new parts of the world, be that for university, gap year or whatever else. We will have created friendships that will last and know that we are still young, with the world's most outstanding procrastination skills. I look at this great group of people and know that not matter the outcome, they will find their way in the world and look forward to hearing about all the achievements that they will accomplish as long as they abstain from the temptations of Netflix binge-watching and video games marathons. So I will miss them, but tonight I will ensure to enjoy myself and know that I leave with the fondest of memories from this night, because we made it this far!!
Thank you.
Kresimir:
You know, I've been looking forward to this ceremony. This is where the fun begins. We come up here on the high ground and it's over, we have our diploma and we've finished high school.
It's been tough, all students will tell you that their programme is the hardest. And as an IB student I will objectively tell you that the IB is actually the hardest programme. But really, I remember, my first IA, in case your kids haven't complained to you enough that's a written task, For my first IA I thought, it can't get any worse than this, if I can finish this, I everything else will be a breeze. Then I thought the same for the second IA, and the third, and the EE. But when all the IA's were done I thought, OK now the hardest part is over, but then came this small thing called the actual exams.
But some good things came from this too. I know that HL math, the hardest course for me personally, created some of the strongest friendships. It was Philipe, Aaron, Joon and me. Trying to navigate the turbulent waters of math. Integrals, vectors, calculus, To quote ms. Jain, "it's an up and down ride" but in my experience it was more of a down down down up ride. In the end the hardest class is the one I have fondest memories of, just of how much the difficulty brought us together.
This raises the question, what will we remember when we're looking back on these two years, and the school experience as a whole. I think it's the people, and the things we did together. My best memories from the last few years are with the Bros. Whether its camping on Philip's boat, or going to inferno. For those who don't know that's an "internet cafe," or a barbecue at my place. Some of the stuff our grade did was quite impressive. So many of us came together to organise a great MUN day, it's always awesome to listen to ELEM, the band, but Marko we are waiting for your solo album. You know I used to be their lyrics writer until I found out they replaced me with Elle. I liked the time we had a music contest, where you had to guess the songs. That went on for a whole week. Our grade also made quite a few movies. We have the award winning film the friendship. We also had a pretty good film club. Speaking of clubs, there were a lot of those. There's amnesty, they always had some pretty creative exhibits to remind you of their different causes. Then there was the SIS rhino group. The rhino's were endangered when you started, they're endangered now. But at least Bakang you made some good powtoons.
Our grade is quite small – I think that this brings us closer together. But we're definitively not alone. Our teachers were with us the whole way. I have certainly felt that the teachers gave us the attention we needed and really wanted us to succeed in the exams. One teacher we all had was Ms. Smith. Perhaps we weren't always the most enthusiastic class from her perspective. She put a lot of red flags on our portfolios but we all completed CAS in the end. Ms Smith pushed us all to be better, including me. I met with ms Smith every Monday together with Bella for the school newspaper, I enjoyed the time and I learned a lot from it. It's also nice to have our director here. You know I always felt a kind of special connection with Mrs. Medved Krajnovic. In some ways she was like a mother to me. We all also had Ms. Oman. In the back of our heads we can still hear ms Oman's voice saying "the examination is now over please stop writing immediately."
But we don't have to worry about that anymore because we all survived. And we really did. Because in the long run it doesn't really matter how many points exactly we got, or what university we got into. What matters is that we all worked hard, we all got our high school diploma, and how our life turns out will not be determined by some examiner. Life is long, and the real asset we're taking from our time in the IB is the experiences, the ability to work hard, and all the other lessons we've learned from people around us. And I am sure that if we all remember that, and keep working as hard as we have now, we'll all live very happy lives.
That being said, it is also important to know when not to enjoy the fruits of your labor. And today is one of those days. I intend to enjoy it. I'm going to listen as people congratulate me and shake my hand and smile at me. I would strongly suggest that everyone here also enjoys it. We've worked hard  and been surviving the last two years, and now it's time to start living.