What is Happening Today?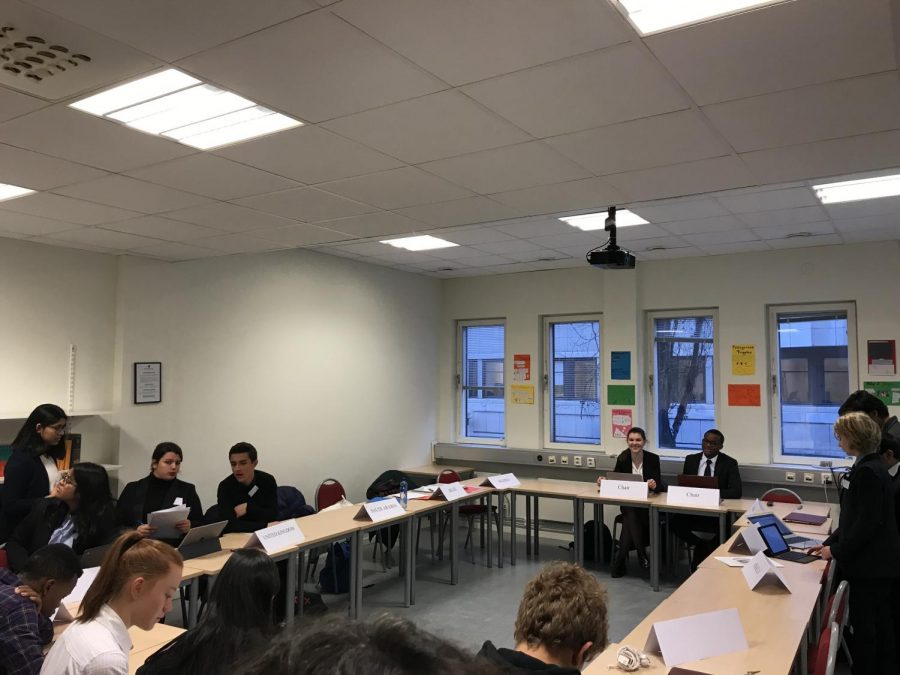 There are six SISMUN committees this year: the Security Council, Disarmament Committee, World Trade Organization, UN Women, Human Rights Council, and the World Health Organization. Each committee will be discussing different topics within the topic of "threats to democracy". They will be conducting unmoderated caucuses where they will be lobbying and trying to form alliances with delegates from different counties in order to form clauses and resolutions. During moderated caucuses, the debating will take place and at the end of the day the General Assembly will be held where each committee's final resolutions will be presented, a guest speaker will present, as well as awards will be given out to students.
This year we have many visiting schools and students joining us, including students from Futuraskolan, ISSR, Oslo International School and Sainte Jeanne Elisabeth. Make sure to check in later to see what each committee is discussing as well as interviews about how the students are experiencing the day!