Todd Terje – It's Album Time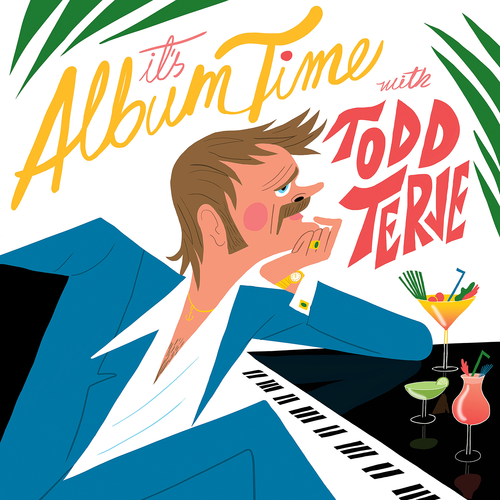 This article is the third instalment of a 10-part album review series by Paschal M.
Norwegian producer Todd Terje has definitely secured himself as a household name in the space disco scene with his exceptionally diverse debut album, It's Album Time. The highly anticipated release has proved itself to be worthy of its 3-year-long conception by means of a collection of 12 invigorating dance tracks. The album wastes no time with your typical rudimentary leisurely prologue. Instead, the opening track awakens you to the dancehall exhibition that is It's Album Time with the expeditious introduction "Intro (It's Album Time)," an exhilarating track which sets the cheerful tone that is consistent throughout the album. Throughout It's Album Time, Terje constantly reminds us that the record is intended to simply be a gathering of light-hearted, skilfully produced dance tracks. This sentiment is highlighted through the tracks like "Svensk Sås," a cheerful masquerade of upbeat latin jazz merged with carefree European swing. Later, however, Terje temporarily strays away from the joyful atmosphere that had initially been established midway through It's Album Time with "Johnny and Mary," which features English singer-songwriter Bryan Ferry.
The track takes a breather from the otherwise uptempo style that the album upholds with an elegant, suave cover of Robert Palmer's 1980's synth pop release. Despite attempts to smoothly blend the track in with the rest of the record, "Johnny and Mary" does abruptly suspend the fluidity and momentum the album had set for itself. Nevertheless, Terje later returns to his recognisably charming jocular mood as he ties up It's Album Time with his finale "Inspector Norse," a dynamic 7-minute dance ballad, concluding the album with finesse.