Mac Demarco – Salad Days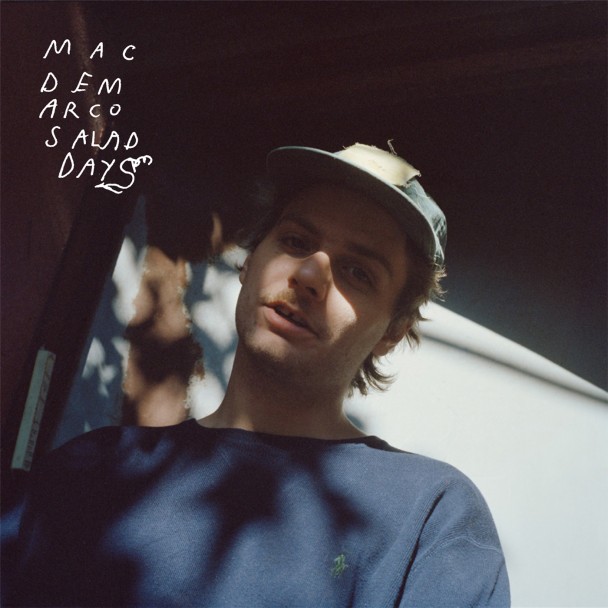 This article is the fifth instalment of a 10-part album review series by Paschal M.
I've come to the conclusion that if you were to take the persona of the internet – with all its eccentric attitude, unconventional roots, and youthful aspirations – and form a person, that man would be Mac Demarco. Just like the internet, Mac Demarco is ultimately hard not to like. Though perhaps somewhat painfully cringe-worthy at times, he is at heart just a carefree oddball that probably should not be as popular as he is. The Canadian multi-instrumentalist (and surprisingly, non-tobacco representative) is the opposite of the conventional singer-songwriter, ignoring the template associated with traditional singer-songwriters in favour of a more juvenile approach, which is epitomised on Demarco's sophomore album 2. On his newest album, Salad Days, Demarco departs slightly from his usual upbeat lyricism with some more mellow and personal songwriting, all while maintaining his lo-fi sound on tracks like "Brother" and "Go Easy". These feature a more tender and leisurely demeanour while still upholding the average 2-3 minute run-time. The album title (inspired by Shakespeare's Antony and Cleopatra) is an ode to adolescence, a time of inexperience before the realities and pressures of adulthood take hold. This sentiment starts off strong with the title-track "Salad Days," which illustrates the laid-back personality of Mac Demarco with a charmingly sweet guitar plucking away above vibrant drums which, coupled with Demarco's buoyant vocals, create a playful aesthetic. The album's liveliness culminates on the subsequent track "Blue Boy." Demarco's soothing vocals over the psychedelic instrumentals (headlined by the melodic guitar) set a very relaxing tone.
At face value, you wouldn't expect any sincere quality or general sanity from Mac Demarco. In fact, Demarco's laid-back attitude may give the impression that his music is written for the indolent. Demarco not only challenges but refutes this pretense throughout Salad Days on ballads such as "Goodbye Weekend," which consists of an understated social commentary on the sanctimoniousness of adulthood 'phoniness'. Something also found in books renowned for the criticism of adulthood like The Catcher in the Rye. Demarco discusses the importance of self-evaluation in order to achieve self-enlightenment on the track "Chamber of Reflection," which references the Freemasonry concept; to quote Socrates, "The unexamined life is not worth living." That being said there are times – albeit rare – when the criticism becomes slightly stale, like on the track "Let My Baby Stay." While Demarco does sound genuine, the borderline wailing vocals and slightly unimaginative lyrics accompanied by plain rhythm acoustics give the track a whining, slow feeling. Demarco also contrasts the sparsely laid-out downhearted tracks such as "Treat Her Better" with more upbeat tracks like "Jonny's Odyssey," which is a 2-minute instrumental track featuring a guitar performing a dreamy melody that seamlessly glides over a casual drum beat, a very nonchalant way to end an album. Salad Days is the perfect representation of youth: having all the time and energy required to make quality content, but simply lacking the necessary funds. Nevertheless, the lo-fi recording doesn't hinder Mac Demarco from producing some of the catchiest and most serene music of 2014.