Ty Segall – Manipulator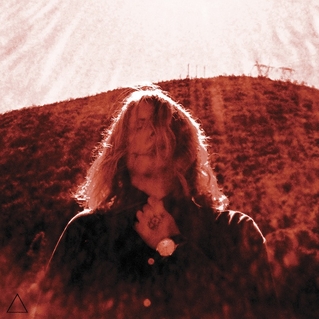 This article is the sixth instalment of a 10-part album review series by Paschal M.
Notorious for his expansive discography (which features both solo works and his numerous contributions to bands such as Fuzz and Sic Alps), Ty Segall has released a collection of 17 tumultuous garage rock tunes in the form of his seventh studio album Manipulator after fourteen months of work. Segall kicks off the album by mostly ditching the acoustic folk compositions heard in his last solo release Sleeper for a more grimy and raw texture with the title-track "Manipulator." The track features reverb-heavy Fenders thrashing over a solid drum beat. The album meets its only shortcoming early on; "The Singer," the third track on the album, started off well with a short but satisfying acoustic intro melody only to take a fast nosedive, crashing into a messy arrangement of out-of-tune guitars. This didn't complement Segall's high-pitched singing well. The track later leads into a fairly boring guitar solo which simply doesn't mix very well and left me feeling fairly underwhelmed.
After this low point, the album picks up well again immediately with "It's Over," featuring what felt like a sea of guitars playing various sporadic high-pitched melodies. They don't seem to interfere with one another; each guitar plays its part to create an overall 'wall of sound,' backed by the thunderous drums (which contributes to the pandemonium instead of providing some sort of order and stability). However infrequent, Ty Segalll does demonstrate that he is able to branch out to styles outside his usual hardcore style garage-rock through the more affable track "Mister Main," which features a guitar performing a warm and smooth (almost psychedelic) melody with a somewhat 'wavy' texture to it over a steady syncopated drum beat. It's clear that Segall has worked towards creating a more enjoyable style of garage rock throughout Manipulator, evident on tracks like "Green Belly" and "The Clock" for more casual garage rock listeners, featuring catchy melodic acoustic guitars which ingrain themselves into your psyche for weeks. However, the album also still provides head-banging heart-thumping lo-fi tracks as heard on The Crawler. With the exception of "The Singer," every track on Manipulator feels at home and contributes to the album's larger hard-hitting garage rock theme. Ty Segall has managed to balance well-produced garage rock tracks and a raw lo-fi feeling to the album.