Sun Kil Moon – Benji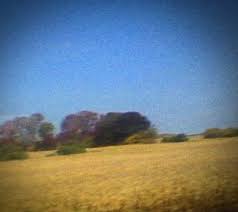 This article is the ninth instalment of a 10-part album review series by Paschal M.
American folk artist Mark Kozelek comes through on his sixth studio album with a very personal LP under his moniker Sun Kil Moon. Even when Kozelek was fronting the San Fransisco Slowcore band 'Red House Painters', the endless desire to share his innermost thoughts – regardless of how private – was his speciality. Named after one of his favourite movies, Kozelek continues this tradition on Benji. He initially establishes the theme of the album with the intro track "Carissa." Dealing with the death of his second cousin, Kozelek speaks about travelling back to his hometown in Ohio to discover significance in what would otherwise have been a purposeless end to a fairly uneventful life, examining whether there is inherent value behind life through poetry. Prolonged and simple acoustics provide the majority of the instrumentation on Benji and, although capable, Kozelek doesn't concern himself with maintaining perfection in his vocals. Similar to his previous releases, Kozelek sings with a rugged voice, as the focal point is his lyrics. These, for the majority of Benji, remain in the form of a memoir. "I Watched The Film The Song Remains The Same" is a sincere reflection of Kozelek's adolescent memories as well as a testimony to the impact Led Zeppelin had on his music.
"I Can't Live Without My Mother's Love" is the only track in Benji without a narrative. Relating to Kozelek's relationship with his mother, "I Can't Live Without My Mother's Love" deals with the apprehensiveness he feels realising she won't be alive for much longer. The song was written after an argument he had with his mother and features Will Oldham on the backing vocals. Kozelek's feelings of worry about his loved ones manifest themselves again on "Ben's My Friend," a heartwarming tale based on the events surrounding Kozelek as he sees his friend and Postal Service worker Benjamin Gibbard live, as well as a subtle commentary on the difficult relationship with a more successful friend. The previous track, "Micheline," deals with similar angst; the song revolves around the unfair treatment of different people in Kozelek's life (in particularly Micheline, a mentally disabled girl from his old hometown). The only flaw in Benji comes in approximately halfway into the album with "Jim Wise". The track features what sounds like a low-grade Garageband-quality synth piano, which just doesn't fit the rich acoustic texture heard in the rest of the album. However, on the whole, Kozelek tells a beautiful story of his personal relationship with mortality and companionship in a delightful and intimate manner in one of the most captivating albums of 2014, Benji.