The Library Media Specialists
As a follow up on the leaders of the school series, we interviewed the new librarians. In SIS the main building library has existed for as long as anyone can remember. This year there are two teachers who have taken on the position as the librarians. Ms. Larsson and Ms. Kerwin, the new librarians, seek to improve and encourage more students to use the library as more than a resource, but what do they actually do?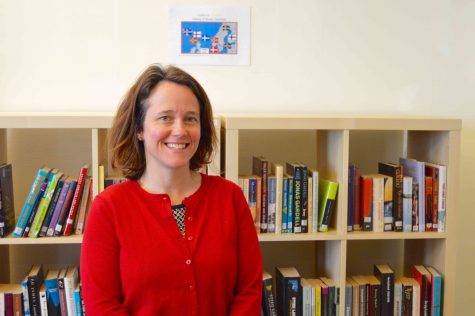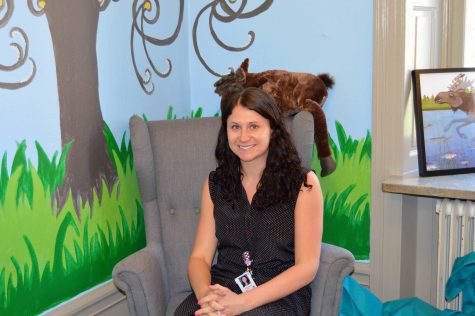 Ms. Kerwin has been a kindergarten teacher at SIS and comes originally from Canada. She started working at SIS at the end of 2014 and has been interested in literacy throughout her career. Ms. Larsson is also a teacher at SIS and will continue to teach science half-time. Since starting here in 2004, she has taught every grade level from Primary to DP. With inspiration from her mother who is a librarian, Ms. Larsson believed that it would be interesting to take on the new role of secondary librarian.
It is no surprise that interest for literacy and being a librarian fit together quite well. If you haven't had time to go the main building library, we certainly suggest you have a look! The library looks amazing with a new paint job and new layout. It is open and welcoming for students who can come there to relax and borrow books.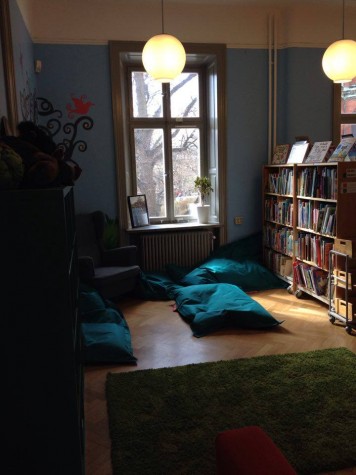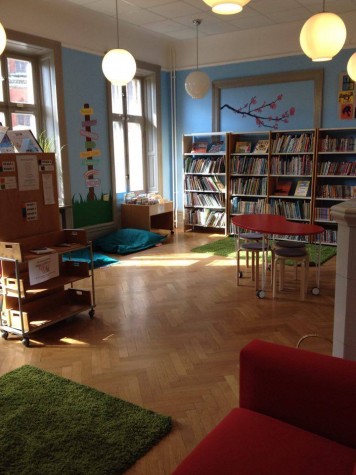 Ms. Larsson and Ms. Kerwin both have similar goals they wish to accomplish.  Experience with working with the extended essay and the personal project has made them aware that evaluation of resources and referencing are some of the most important skills a librarian can teach students.
"Sometimes gathering information through online sources can be easier and faster, but often students need to be careful of evaluating and finding legitimate resources."
Ms.Larsson and Ms. Kerwin, have already made improvements to the library. As a small project they have redone the layout and recoloured the library to give it a more welcoming and soft tone. They would like students to be attracted to and wanting to be in the library. There are also some books which are from the 50s that are practically falling apart so they think these books should be replaced with newer ones. They also mentioned that they would like to update the non-fiction book collection. As well as have more children's nature books. They also mentioned that each week the PTA has readings for children, some of which are in different languages.
The QQ concluded the interview by getting to know what the librarians like to read. Ms. Kerwin likes children's books such as Piggy and Elephant written by Moe Willem. Growing up, she read books by authors such as Dr. Seuss and Shel Silverstein. Ms. Larsson likes books such as An Abundance of Katherines by John Green and All the Light We Cannot See by Anthony Doerr.
The new SIS librarians are enjoying their role and are happy to see positive changes around them. Visit and use the library as it's one of the best tools we have.