Bulldogs Versus Vikings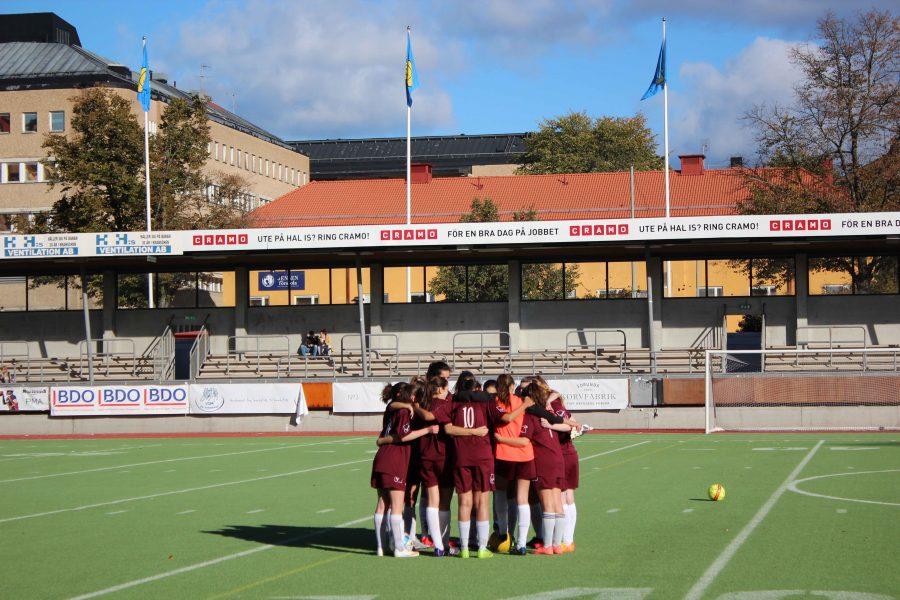 The rivalry between SIS Bulldogs and ISSR Vikings continued on Tuesday the 4th of October, when both sides met for a  friendly soccer match at Zinkensdamm IP. Despite the not so pleasant weather, the SIS girls' team consisting of twelve girls from 9th through to 12th grade showed up ready for battle. Strongly supported by a small group of dedicated parents, the first match of the year kicked off with the new trainer from AIK Nebez Rashid in charge.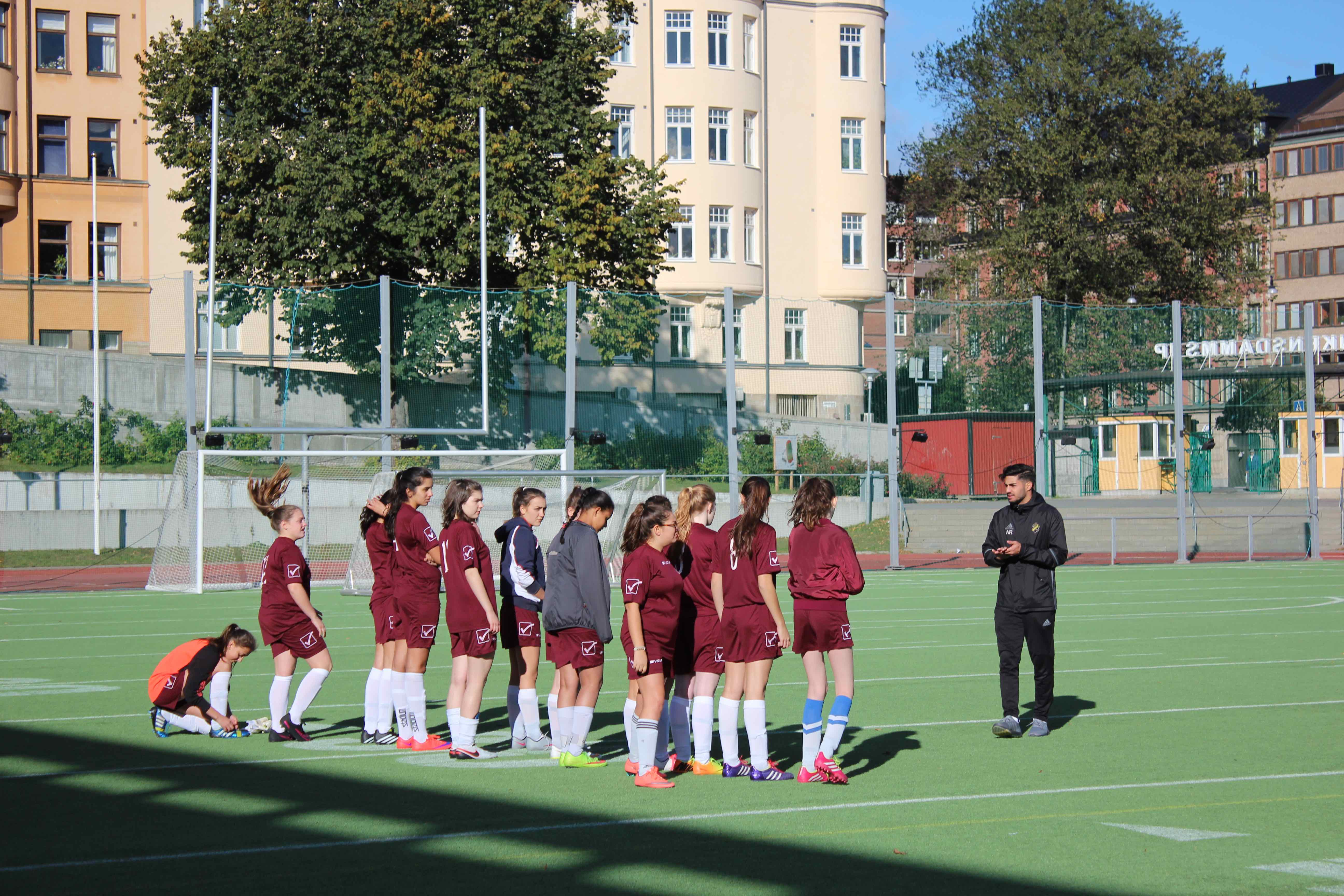 The first half, did not look promising for the SIS girls as they experienced the offensive pressure of ISSR who,  unfortunately, quickly scored a goal. However, after becoming more comfortable and structured, the SIS girls proceeded to place their own offensive pressure on  ISSR causing them to fall back significantly. Eventually, making their way through and creating many changes, SIS took a hold of the game.
At the end of the first quarter, it seemed that SIS would go into the second half one goal down. The table quickly turned though when a perfect ball was passed up through the midfield and into no-man's land. The SIS attack picked up the ball, standing face to face with the ISSR goalkeeper, who tackled the SIS attacker viciously. This led to a yellow card for the ISSR goalkeeper and a penalty for SIS, who took the advantage and scored to tie the game.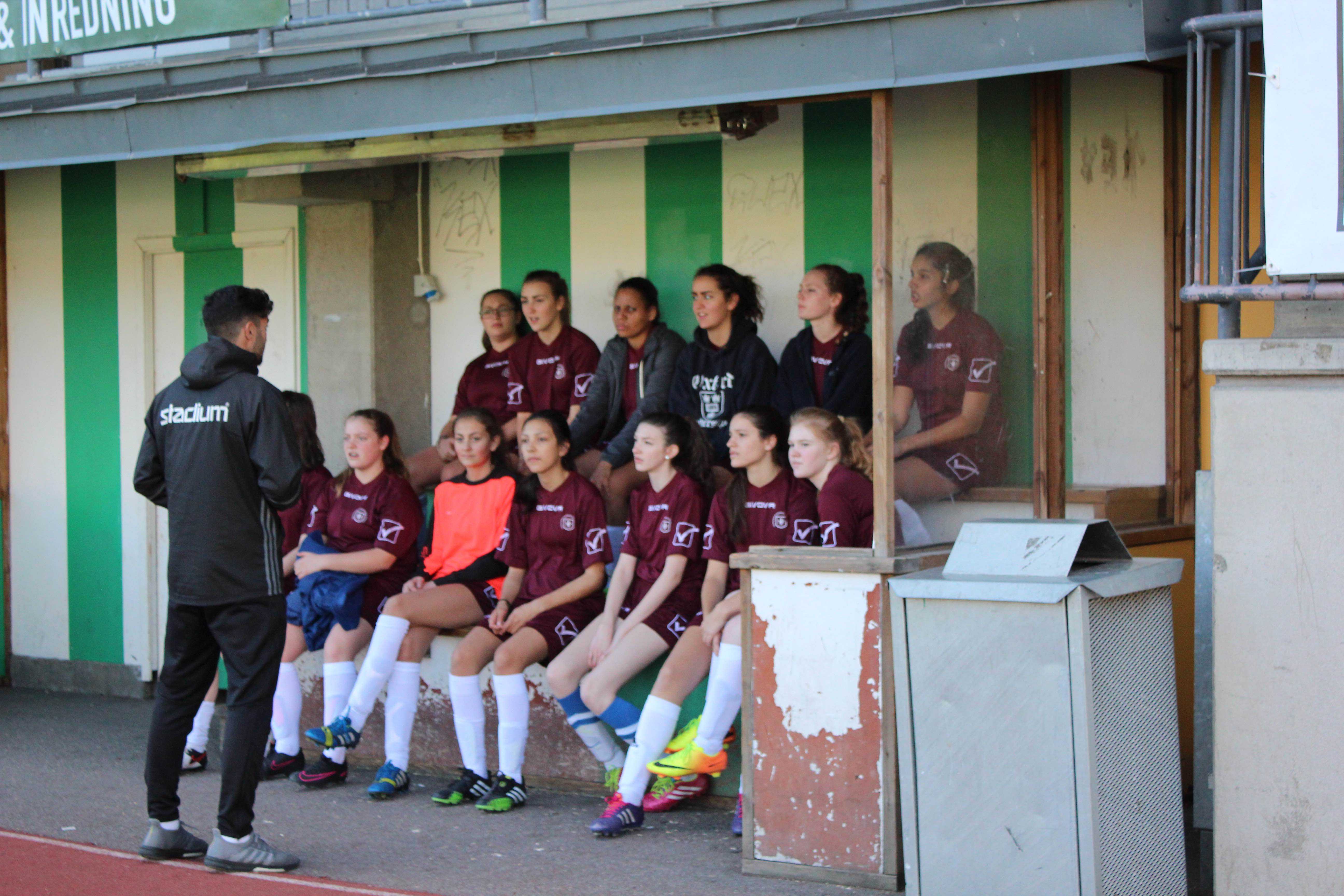 Going into the second half  it was anyone's game. The SIS defence, Hallie (11th grade), Bella (9th grade), Olivia (11th grade), and Alexane (12th grade) directed by goalkeeper Olivia (9th grade), stayed compact continuously trapping the ISSR attackers in offside position preventing few attacks to penetrate.
Additionally, the goal hungry SIS midfielders and attackers, Sofia (11th grade), Elina (9th grade), Amelia (9th grade), Amelia (11th grade), Sarah (11th grade), Gabby (10th grade), Olivia (11th grade), Elena (11th grade) and Stine (12th grade) continued the offensive pressure. With less than ten minutes to go, however, the ISSR midfield went to attack and managed to get past  SIS, with enough time for a long distance shot which, unfortunately, passed through the defence and into the back of the net.
Overall, the match was well fought by both sides and as it was the first match for the SIS  Bulldogs of the year conceding meant less than good team dynamics. As for the rest of the year, the team has potential larger than words can describe and hope that its fans will increase and continue to support its endeavours.