Friends and Frenemies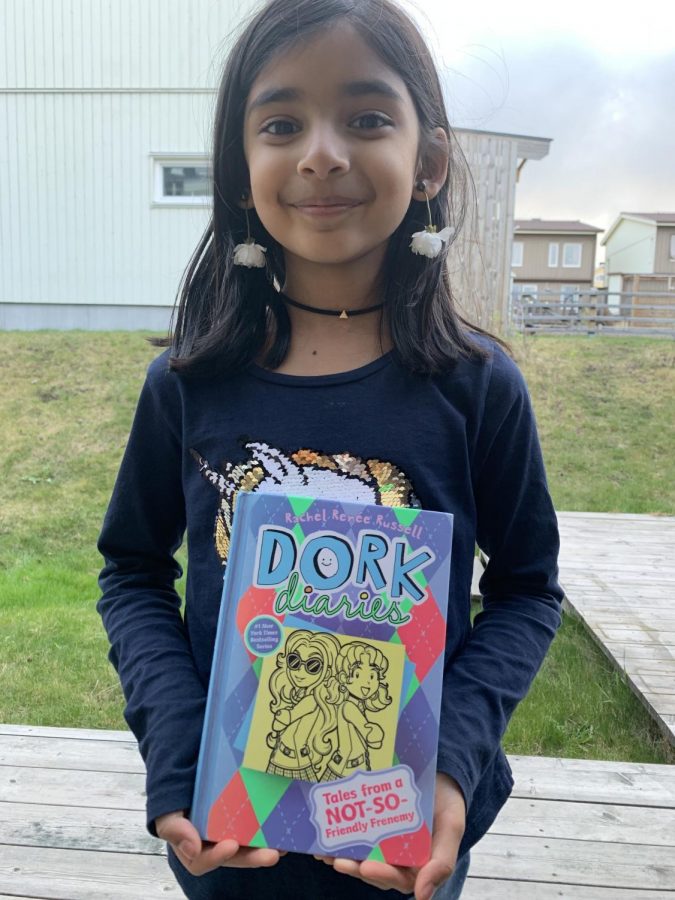 The Book
Dork Diaries: Tales From A Not Friendly Frenemy
Author and Illustrator:  Rachel Renée Russell
What's it about?
This book is the 11th in the series of Dork Diaries. The previous books were about a girl named Nikki Maxwell who joins a new school where she meets her worst enemy called Mackenzie Hollister. In this book, we get to see her and Mackenzie become friends and struggle to get Tiffany (Nikki's new enemy) to stop bullying them both and making both of their lives miserable.
What's good about it?
I like this book because of the way it is written – as a literal diary. You feel like you are in Nikki's position, experiencing what she is going through. I also liked this bo
ok because the pictures are very well done. I like the font too because it looks like someone writing in a diary and that's what the whole series is about.
"
I am really excited to see how the rest of the books will be!!"
— Leela D.
Who should read it?
I really recommend this for people who like Diary Of A Wimpy Kid and other comic books. I give this a five star and hope everyone else enjoys it as much as I did!

View Comments (2)