Take a Witty Virtual Trip to Paris with Emily
Got time left over to watch TV? Read Jiyoon's latest review of the much-talked-about Netflix series.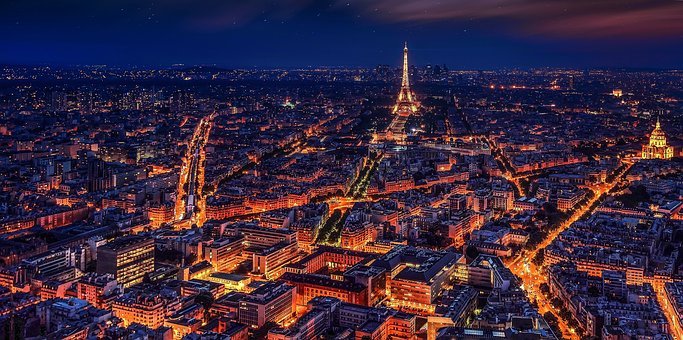 Bonjour! On October 2nd, Netflix revealed its new comedy-drama series, this time taking place in France. The 10 episodes of Emily in Paris take its audience on a witty virtual trip to Paris, full of fashion, culture, and love. 
The story begins when Chicago marketing executive Emily Cooper (played by Lily Collins) is sent to provide an "American perspective" in the French marketing firm Savoir. Upon her arrival, Emily has a somewhat rough introduction to her new colleagues, who view her as a dull American workaholic with only ambition and no life. Out of them all, Emily faces the toughest conflict with her strict, ethnocentric boss Sylvie (played by Philippine Leroy-Beaulieu). However, throughout the series, Emily gains approval and respect from her colleagues through her creative ideas, developing friendships that no one had expected in episode 1. 
Besides her transition in the workplace, the series also shows Emily's romantic, yet realistic personal life in Paris. Despite the foreign environment and her language barrier, Emily slowly adapts to the beautiful city, discovering that there is so much more to the culture than its bizarre wine and fashion industry. She makes several new friends, including Mindy, a Chinese nanny (played by Ashley Park), and Gabriel, her attractive downstairs neighbor (played by Lucas Bravo). Towards the middle of the series, Emily also gets involved in a complex love triangle when she figures out that Gabriel is dating her third friend, Camille (played by Camille Razat). All of these witty, chaotic, and heartwarming experiences let Emily realize that a successful life is not solely defined by work and achievement. 
As a third culture child that moved around the world several times, I often found myself relating to Emily's troubles as a foreigner in Paris. The production team did an excellent job capturing the days and nights of the city, focusing on not only the dreamy, but also the realistic aspects of living in France. The cheerful plot escalated quickly without boring the audience, and each episode had a short running time of around 20 minutes that was perfect for a short break. Another outstanding feature throughout the series was Emily's perfect fashion from head to toe, created by fashion director Patricia Fields. 
Since its release, the series gained millions of fans, yet it also received a fair amount of criticism for its inaccurate and out-dated representation of French culture. Some critics accused the series for its overuse of clichés that Paris was a city full of fashion, romance, and croissants. Others argued that the series presented a stereotyped view of French people, portraying them as being rude to the main protagonist.
Despite such controversy, Emily in Paris is a welcome distraction to our chaotic lives today. In the midst of the Coronavirus pandemic, colder weather, and end of term exams, a rom-com break is just what we need. At a time like this, where we are unable to physically travel around the world over Christmas break, Emily in Paris can most certainly take us on a virtual trip to France!
Leave a Comment