SISMUN during a Pandemic: What's Changed?
Amidst the confusion of SISMUN 2021's current status, reporter Josefine S. offers some clarity on what's to come with an interview with MUN coordinator Mrs. Khan.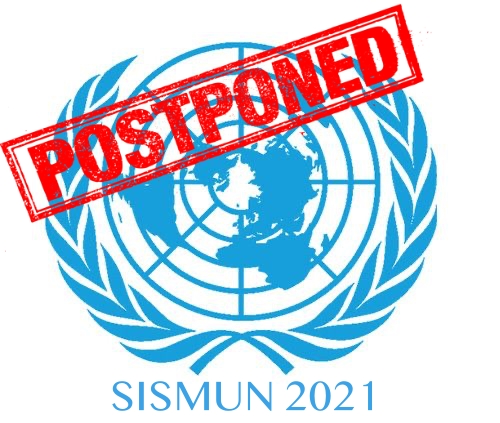 In late January 2021, SIS's Model United Nations was to hold its annual conference where students got to debate about relevant, real-life issues going on in the world today. The conferences would have lasted all day with a special closing ceremony taking place at the end. In previous years, students from other schools all around Europe as well as guest speakers such as ambassadors and UN representatives have participated, but this experience was canceled due to Covid-19. Unfortunately, that is not the only change that was forced to be implemented.
Despite students having worked hard all year to prepare for it, SISMUN 2021 was delayed from its original date of January 29th indefinitely. The entire student body was plunged into uncertainty as questions kept forming with no answers in sight: what's going to happen now? When will SISMUN take place instead? Will it even take place at all?
Fortunately, SIS's MUN Media Team managed to get an interview with the MUN director, Mrs. Khan herself, to assure students that SISMUN is still happening and it will be just as fun and fruitful as previous years, despite the changes.
According to Mrs. Khan, scheduling SISMUN is already difficult enough without a pandemic to take into account. With this unprecedented situation, setting a new date is challenging, to say the least, and keeping up steady communication with staff, students, and parents about it is even more difficult.
"It's a logistical nightmare," says Mrs. Khan. "No one knows what's going to happen, so no one wants an email saying that we don't know what's going to happen."
That explains all the questions the student body has about the situation. Since schedules are always changing and new information seems to be arising every other second, it seems pointless to send out a school-wide email explaining the changes before they're set in stone. 
Mrs. Khan then goes on to explain why it's been so tricky to reschedule this event. They want to push it forward a considerable amount of time to give the pandemic some time to calm down, but pushing it too far will put it after the Grade 12s' graduation when half of them are already on vacation. Pushing it just a few weeks earlier, however, will interrupt both the Grade 11 and Grade 12 exams. The current plan is to have SISMUN on the second week of June and pray that all the Grade 12s haven't already left the country. 
Nothing is certain, but Mrs. Khan emphasizes that this uncertainty will only last a short while longer: "It's just a matter of days until we figure out the exact date, and then we can take it from there."
Leave a Comment