'Almond': Are Happy Endings Always Worth it?
Aaratrika P. brings us this thought-provoking review of 'Almond' by a Korean novelist. WARNING – it contains spoilers!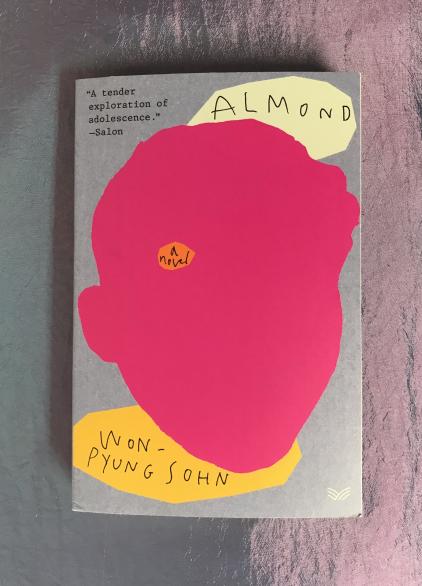 In 2017, Sohn Won-Pyung debuted with her first full-length novel Almond, which would soon go on to win multiple literary awards. Set in contemporary South Korea, the story follows a young boy, Yunjae, who has a brain condition called alexithymia. This essentially makes it difficult for him to feel emotions such as anger or fear. Regardless, he has a mother and grandmother who love and care for him, helping him understand the world and society. That is, at least, until his sixteenth birthday, when a brutal murder suddenly leaves him alone. At school, Yunjae retreats into himself, unable to cope. On top of this, he is being bullied by another boy named Gon. However, as time goes on, the two of them end up forming a surprising friendship, despite their differences.
Almond is a coming-of-age book, focusing heavily on the relationships Yunjae forms despite his condition, whether it be filial, brotherly, or romantic. Sohn's writing style is simple and sweet, as seen through Yunjae's eyes, and yet she is able to express the complexity of human emotion in a perspective often not captured. The setting allows the book to comment on Korean society and culture, and the taboo developed around conditions such as alexithymia. 
The dynamic between Yunjae and Gon, especially, was fascinating to me. Both the characters were multifaceted, and the exploration of their relationship and how it helped them develop was beautifully expressed by Sohn. However, one of my biggest qualms with the novel is that in the end Yunjae is basically "cured" through the power of love and friendship. The first chapters are able to depict Yunjae's life in a thought-provoking, emotional manner. The entire story is fast-paced, yet as we transition to the second half of the book, this shifts to being rushed. Though the entire book attempts to critique societal needs for Yunjae to be "normal", the book also happens to put a lot of emphasis on treating his condition in order for the book to have a happy ending. In the latter chapters, the reader is suddenly introduced to a love interest, and (spoiler alert!) we find that his ability to feel romantic love means that his condition is growing less severe. Perhaps Sohn's purpose for this was to provide a sense of closure to the story, or an idea of hope, however, I felt that it undid the whole narrative created in the first half of the novel.
This story would appeal to lovers of Wonder by R. J. Palacio and The Curious Incident of the Dog in the Nighttime by Mark Haddon, with an incredibly interesting premise and exploration of its characters. Powerfully and yet simplistically written, Sohn is able to capture the complexity of human behaviour and relationships through Yunjae's eyes, and explore the clever interactions with others as affected by his condition. The ending, on the other hand, ultimately goes against the whole premise of the story. What could have been a meaningful narrative turned into a convenient and unrealistic happy ending, leaving me with a sense of disappointment. Overall, I definitely enjoyed the first half of the book more than the second half, with the beautiful building of distinctive relationships and worldviews. In the end, it was a unique and interesting read, and if you are interested in thought-provoking and hopeful reads, I would recommend reading this!
Leave a Comment