New to Stockholm? – What should you do?
Are you new to Stockholm? Stockholm is a beautiful city with lots of places to visit and lots of fun activities to do. From my personal experiences, I will recommend some must-go touring spots and activities that you should do if you are new to this fantastic city!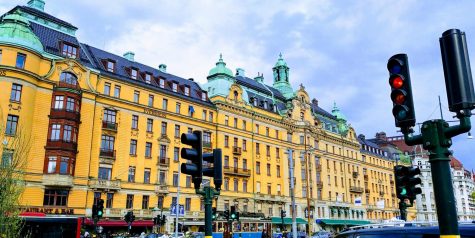 Djurgården
Djurgården is an island which I like to call 'The Museum Island'. The reason is because there are so many museums and other fun places that you should go in this island. Here are some of the attractions that I recommend: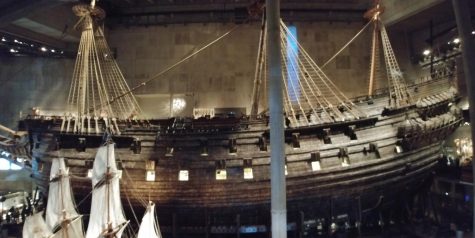 First of all, there is the famous Vasa Museum, which has an actual ship that is from the 17th century right in the middle of the museum. Not only is the ship enormous, it is also very well-preserved. Vasa Museum is definitely my favourite museum.
Skansen, which is an open air museum and a zoo is a fun attraction that everyone will enjoy. It has a replica village of a 19th century village with fun activities that show the traditional culture like folk dancing. However, my favourite part is the zoo. Skansen has a bunch of unique animals like bisons, brown bears, seals, and even reindeer. I mean, what can possibly go wrong with cute animals? You will also love it!
Gamla Stan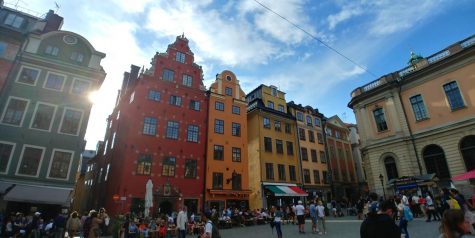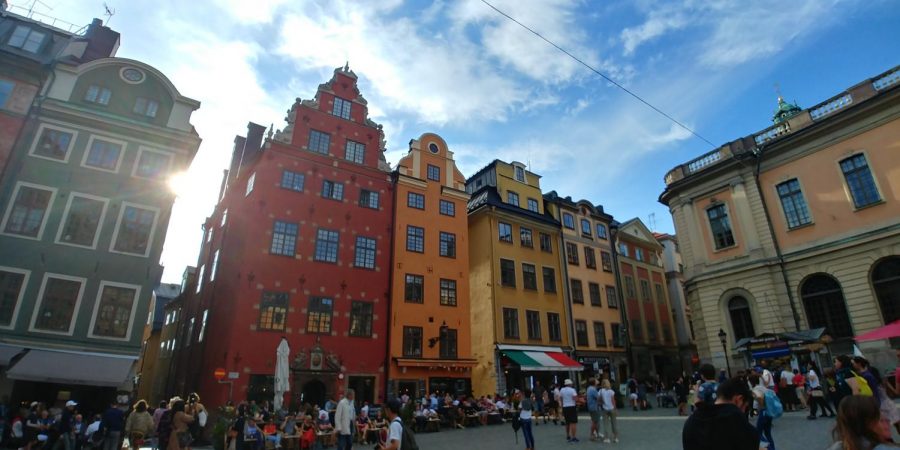 Gamla Stan is the "old town" in Stockholm. It has a very unique, antique atmosphere that I really like. The small alleyways and colourful buildings are absolutely wonderful. There are also many cafés, restaurants and souvenir shops that you might like. Gamla Stan is also well known for its museums and historical monuments. There is the famous Nobel Museum which I found very interesting. The national cathedral of Sweden, Storkyrkan, is a cathedral that is so grand and big that you can see it from anywhere in Gamla Stan.
Stockholm City Hall
The Stockholm City Hall is also a wonderful place to visit. The City Hall building itself is nice, but the beautiful lake that is behind the building makes it even better. Having a "fika" in front of the lake view was one of my best experiences in Stockholm! 
Drottningholm Palace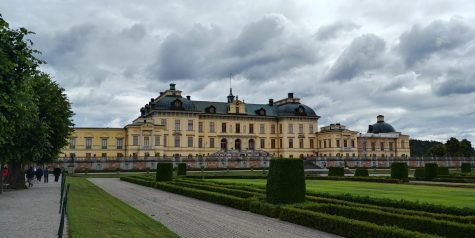 The Drottningholm Palace is located a bit further away from central Stockholm (not that far though!), but it is easily accessible by public transport. There is even a ferry that is definitely worth trying! The Drottningholm Palace is such a great place to visit and have a walk. The palace is gorgeous but my favourite part was the garden. The garden has various trees and flowers that are beautifully organised and there is also a wide range of walk paths you can choose from. My favourite thing was walking through the garden and the lake, while enjoying the nature. I am sure you will love it too!
Leave a Comment