Vaccination Hesitation, Serious Debate
Previous Articles about MUN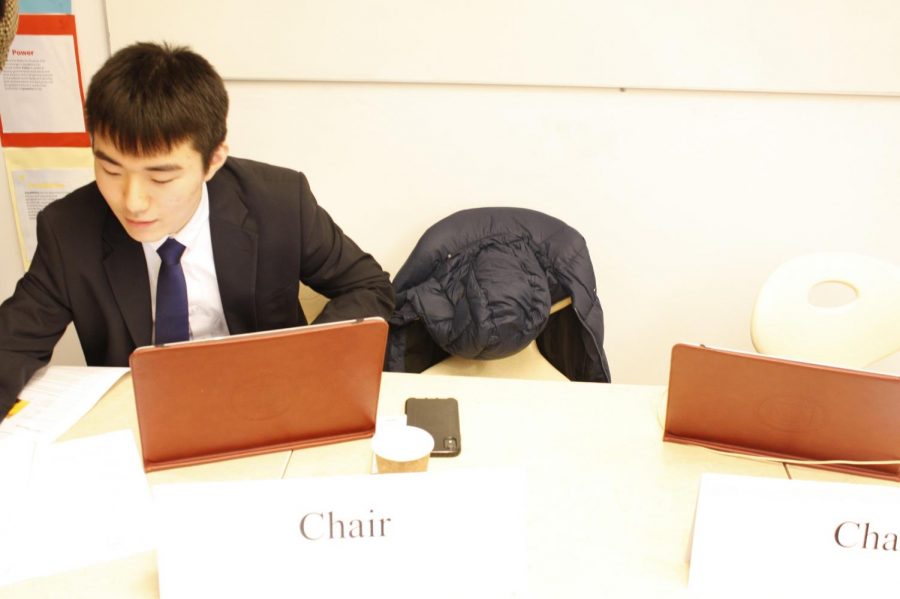 Discussion in the World Health Organisation committee centred around vaccination hesitation. Dan C. Chair of this committee said that 21 countries are represented by students in the conference. Representatives for Pakistan, Afghanistan and other countries around that region were highly active during the discussion. A surprising piece of information was that many high income countries in this EU suffer from vaccination hesitation. Unfortunately there are many myths about vaccination and this issue was discussed by the delegates. Many believe that there should be funding, education, and cooperation to intensify efforts to improve vaccination rates.
After this break, they will be working towards developing a resolution.
Delegates have shown passion and understanding of this topic. Dan said that it is great to see everyone learning from this debate. It is his first time chairing so he expressed some nervousness but said with the help of fellow chairs it was fun experience and he is glad that he volunteered.