Meet the 2021 SISMUN team!
Who are in this year's MUN team? What do they think about MUN being postponed?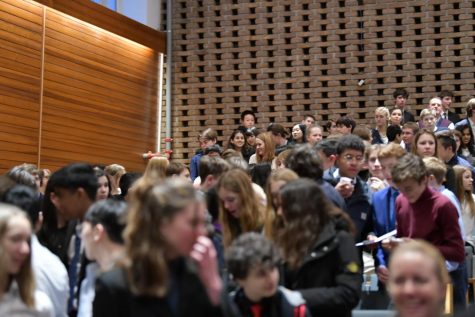 Every year, our school dedicates one day to MUN where students research a country, investigate international issues, debate, deliberate, consult, and then develop solutions to world problems. However, SISMUN 2021 has been postponed due to Covid-19 restrictions.
To know more about this year's upcoming MUN, click HERE.
So what does this year's SISMUN team have to say about this? And who are they?
The MUN has been part of our school since the beginning of the 90s, and the school's MUN team makes this experience possible. They are the hosts of the MUN conferences for the students from grades 6-12 and guests mainly from the Nordic Network.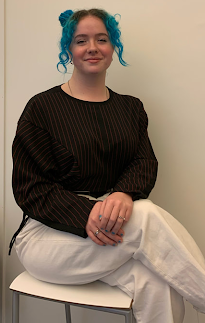 The 2021 SISMUN team's secretary-general, Niamh Hunter, joined MUN in 2017. Ever since then, her passion for MUN has only grown. She finds it interesting and enjoys the process of debating important topics on a global scope. She hopes to still achieve active and valuable debates and thought processes on topics surrounding Global Wellbeing, the topic for this year's conference. whether that be online or in person. Her best experience in MUN was when she went to NHSMUN in New York with the MUN enrichment group, where she learned a lot from being exposed to a formal Conference environment. She also got to meet many other students from all over the world.
She had the funniest experience when her committee had a gossip box and they dared one of their chairs to beatbox! "He proceeded to beatbox a highschool musical song and the whole committee joined in."
She says "to anyone considering joining MUN, go for it! It can help with developing public speaking and learning to understand others' perspectives, as sometimes, as a delegate, one has to represent a country's views, not their own, but this can be incredibly valuable to learn to understand the world and its current state better."
Niamh is sad that MUN has been postponed as everyone in the team had worked hard to try and find a solution for the conference to go on as scheduled. However, the team understands that this would be not only selfish but also could put students' and faculty's health and safety at risk. She is hopeful that we will be able to have the conference later in the year after hopefully a reduction in cases and restrictions in Stockholm.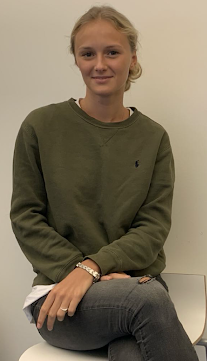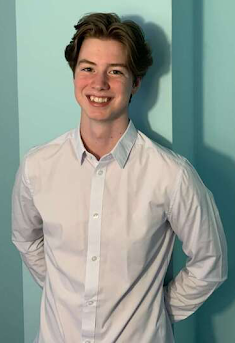 As under-secretary-generals, Saga Mellberg and Jan Salentin make sure that everything runs smoothly. They will be working closely with the Logistics team to organize and facilitate the conference.
Since 2016, Saga has considered the MUN conferences as exciting events. She likes the idea of the whole school (almost) coming together and believes that this is something we as a school can get better at in general. She feels happy to be part of a group that sustains this. She says "it is a shame that SISMUN has been postponed, however, I am glad that we are still able to proceed with the conference while also considering the safety of everyone around us."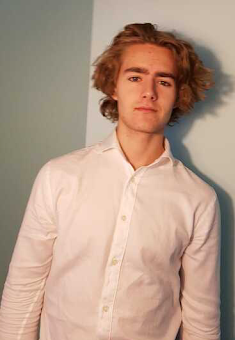 Lastly, we have the MUN-team's co-heads of logistics; Viktor Lado Naess & Chaitanya Katpatal. They are responsible for most of the practical planning, such as the: MUN day speakers, committee allocations, chair applications, chair allocations, and the school MUN website. They will ensure things stay safe with this year's pandemic.
Viktor says that this year's MUN will be different from previous years due to the COVID situation, however, several countermeasures (spacing, reduced committee sizes, etc) have been made to ensure engaged debating will occur as usual.
Chaitanya is excited about this year's MUN as the team has been preparing for this since before school even started and has been working really hard to ensure that we can have a MUN experience! He says that "postponing MUN this year was a necessary decision and not one that was taken lightly. However, we were prepared for this outcome, so we're ready to make sure it will be just as great!"
To others considering joining MUN in the future; he says, "do it! MUN is a really great experience, and it's not all just debate. Besides chairing, there are roles for everything from organization and logistics to handling the website. There really is a place for everyone!"
Click HERE to visit the MUN website.
Leave a Comment