What Do the MUN Chairs Have to Say This Year?
The second article in our SIS MUN series. Tomorrow we will be reporting continuously during the MUN conference.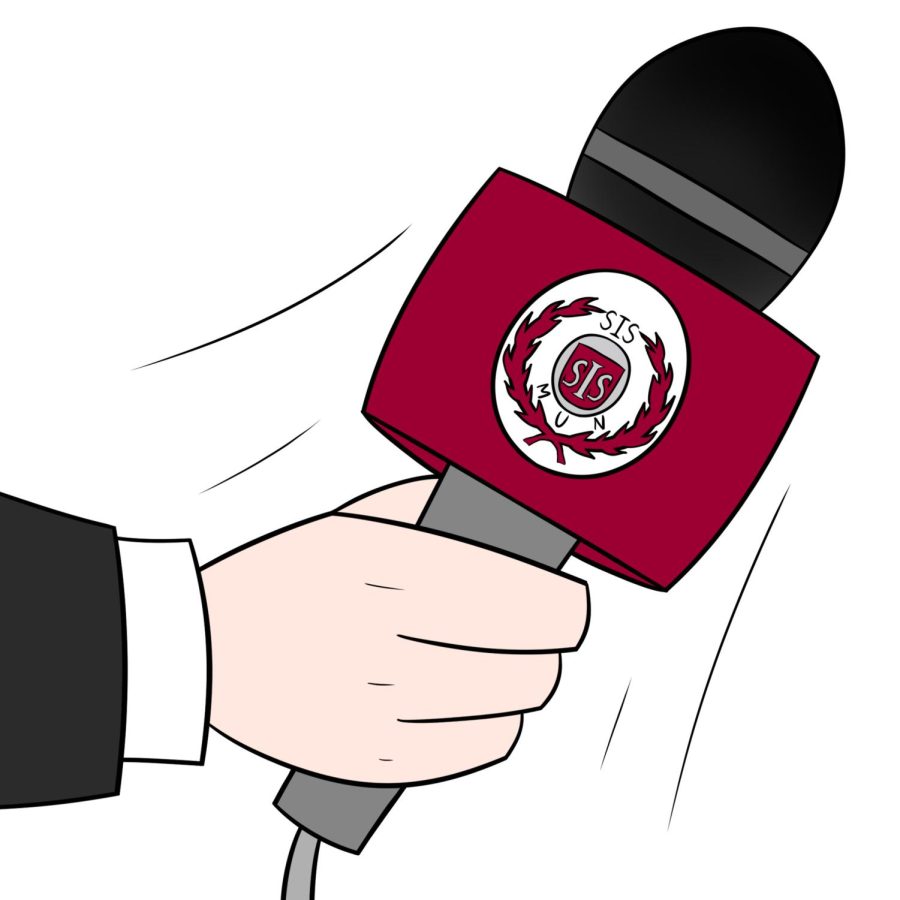 There are only a couple of days until the SISMUN 2022 will be happening on January 28th. In the preparation for this iconic event, the Quirky Quibbler interviewed some of the Upper school students who will be chairing for the conference this year.
What are your expectations for the SISMUN this year? Are you excited?
SISMUN is going to be looking quite differently this year because of the pandemic, once again! The question is, how do the chairs feel about this? Can this altered version still be fun and exciting?
"With the Covid-19 pandemic the plan has changed a lot," says one of the chairing students from the 11th grade. As a result, some things will have to be done differently from the previous years. This, however, doesn't take away the fun part, in their opinion. "Personally, I am excited. I think it is going to be very fun, mainly being a chair. I will be chairing the 7th grade, and it's going to be a good experience to be in a leadership role. I have high expectations for it, especially since the students are very involved with it." There seems to be a general positive mindset amongst the students, although some note that they would have preferred to chair with their classmates. "With the pandemic happening I don't get to chair with my friends or even my peers. I'm like half, half excited for it."
When it comes to the expectations regarding SISMUN, some of the chairing students note the possible effects of the committees being too small this year. "Since there is no integration of classes together due to Covid-19 for the grades 9 and 10, it's going to be single class committees at most. They are really small, so there probably won't be much discussion happening." Still, they remain optimistic. "I hope it goes well for the other grades, because they have known about it for a long time and they should have at least prepared something and done some research. So at least for them I have pretty high expectations."
Major differences? 
Due to the pandemic and everything else going on, one can imagine that there have been a few changes made to this year's MUN. What, specifically, is so different about this year?
Well, firstly, in 11th Grade, MUN has been canceled, and instead, the students will make "zines" in small groups, which are small book-like works about different topics. "I feel like it would have been more fun if the whole grade could do it as well," one of the chairs commented. It's quite unfortunate that the 11th graders cannot partake in SISMUN this year, however, by making zines in groups is an interesting activity, and as the chair said, "it would have been unsafe for everyone to meet together, but we still managed to do something at least." As the head of the committees for the middle school and high school children as well, there were a few changes implemented there as well: "As a chair, the only main difference is the size of the committees." Due to the pandemic, the committees will be smaller, and according to the chairs, "with fewer people, there may be fewer things going around, which might be the main challenge."
Covid has caused a lot of changes in MUN this year for the students, especially the chairs. "Covid has prevented us from doing anything," one of the chairs commented, "Everyone has to be at the top of their game and make sure they're not making any mistakes." All the chairs have been working painstakingly to make things work, and despite all the differences and possible challenges in organizing SISMUN this year, we hope to see their hard work pay off!
"
Everyone has to be at the top of their game"
— MUN Chair
How did you prepare for being a chair? 
The chairing students put in lots of time to make this year's SISMUN happen. All had to attend many meetings during their lunchtime and had to adapt to even more changes. But what exactly did the chairs have to do in order to prepare? 
 "We go through training every Monday at lunch break," says one of the chairs. "We have Ms. Khan who teaches us how the procedure works and then we put it to practice." The chairs spent a lot of time making sure they knew what they were doing, practicing different topics and situations. One student gives us a description of the process, "It's mainly a simulation: we all go to a classroom with one person chairing and the others pretending to be candidates. We then basically follow a normal committee meeting." It wasn't just the chairs working hard, Ms. Khan also dedicated a good deal of time making sure everyone knew their part, "She made sure that we had a good understanding of everything and she made us guides and shared helpful documents with us. She also did a bunch of chair practice with us." 
These students and Ms. Khan put in the time and work to make sure that everything runs smoothly this Friday. As one chair puts it, "We train so we can know how the actual event will happen." The point of the many meetings and practices seems simple, "It teaches us how we're supposed to ask for certain motions, or how we're supposed to react if someone is to ask something." Thanks to the large amount of effort put in by the chairs and Ms. Khan, it looks like the 2022 SISMUN is going to be amazing! 
Leave a Comment