A Beautiful Piece
Hang on for a minute...we're trying to find some more stories you might like.
SIS is school of opportunities and are constantly full of fantastic events. Tuesday the 16th of February the art exhibition with the work of the MYP students were showcased all around the top floor and even around the corridors. Paintings and art pieces were seen all over the place and not only was that the highlight but there were performances held by students from MYP all the way up to DP.
The MYP Arts Showcase at SIS was a show full of beauty. Teachers, parents, and students were all there to enjoy and congratulate students on the time and effort that they put in. Art pieces varying from big to small with different perspectives and taste were presented.
The following is a list of the performances made by the grade bands and also their choice of song;
8th Grade Band – Fix you by Coldplay
8th Grade Band + Enrichment Choir – Maps by Maroon 5
Enrichment Choir + John + String Ensemble – Dust in the wind by Kansas
8th Grade band – Take me to church by Hozier
11th Grade Band – Riptide by Vance Joy
It's always a joy to see students express what they like to do best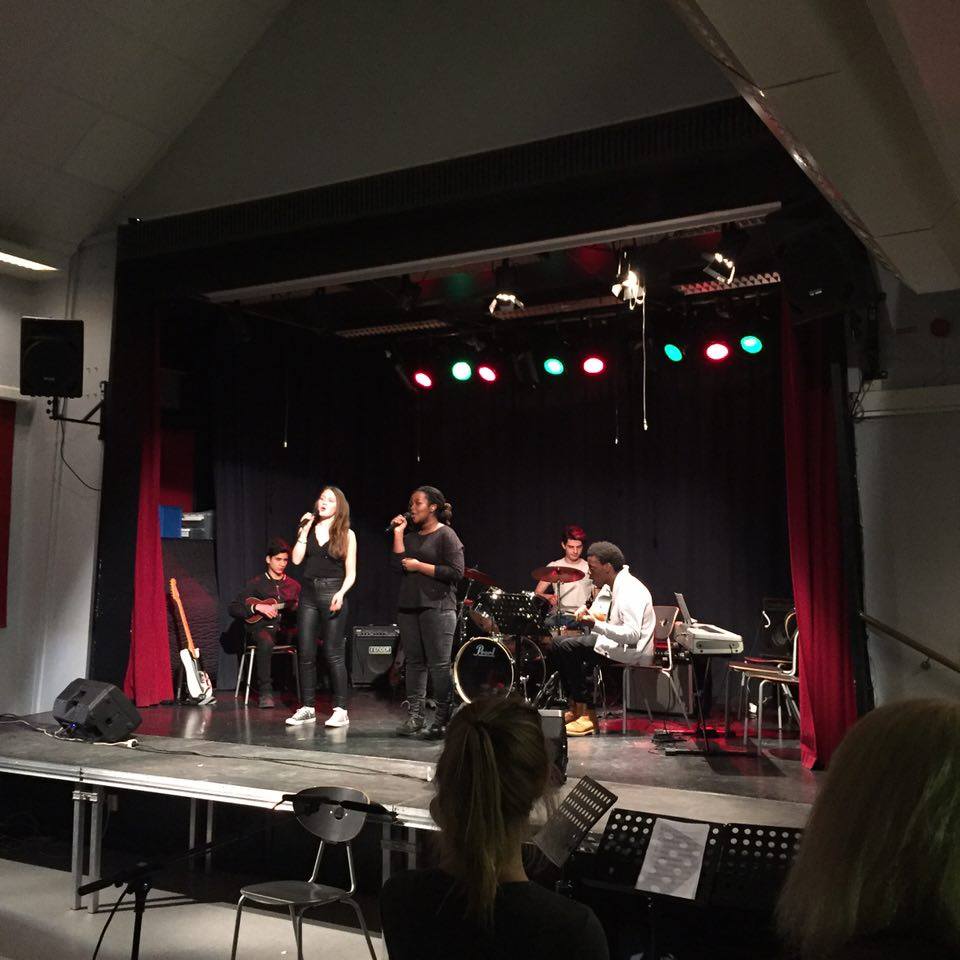 whether it's performing in front of crowds or presenting their art pieces which have taken them time and passion to create. Not everyone is happy about sharing their work but if you are keep it up because it's a great confidence booster.