Sushi at Ikki Not Yucky!
This is the first in a series of restaurant reviews by our reporters Efoda and Kaitlyn.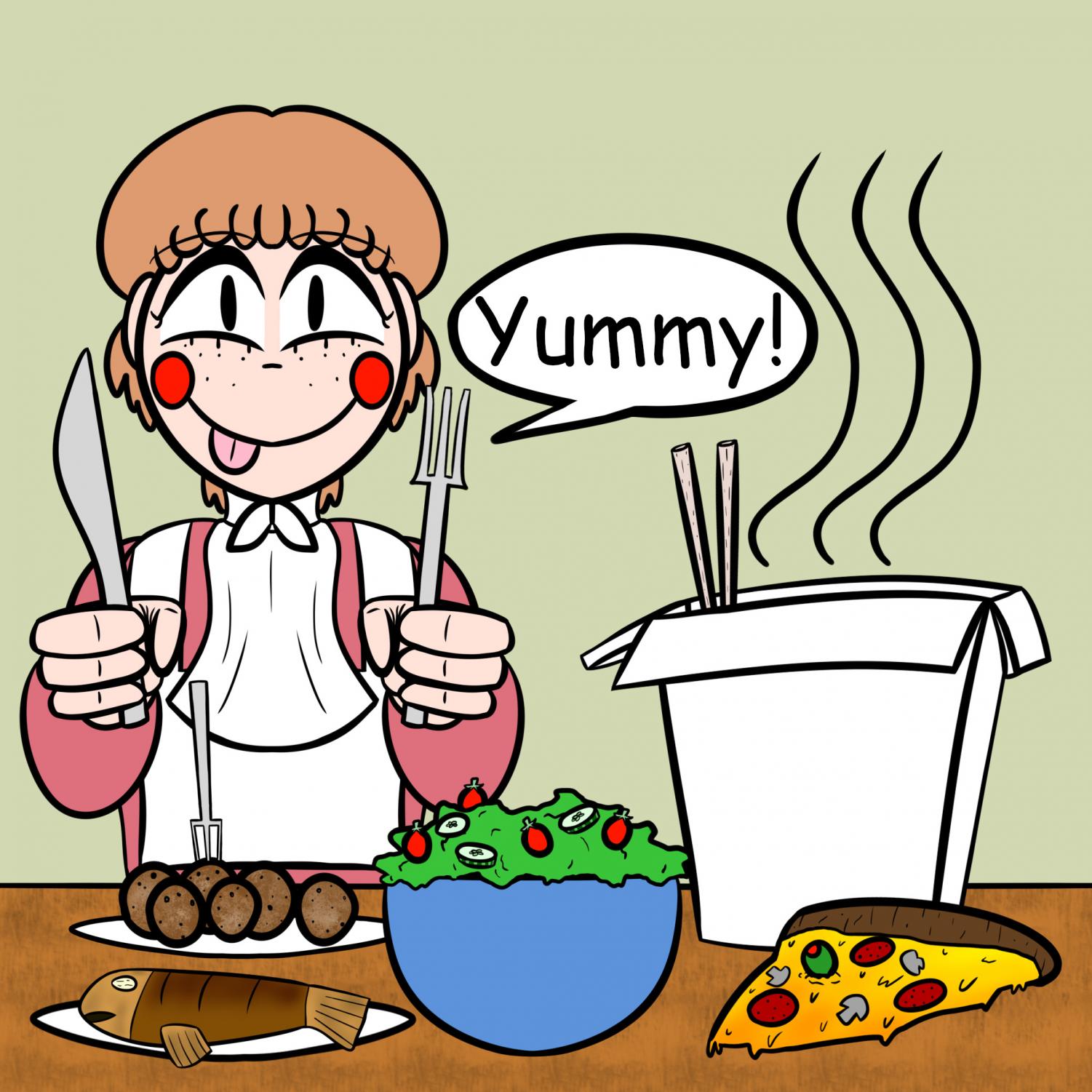 Being in grades 10-12, we've gotten adjusted to eating out during lunch. As we continue to eat out the options become overused and boring. Yet eating at new places can be a bit daunting. That's where we come in. We're here hoping to help you choose what to eat by the guide of our reviews. 
Good sushi is hard to find and typically very expensive but what if I told you that you could be eating it for your lunch, without spending over 75 SEK? 
Recently, we were provided with new restaurants that use the school cards. One of these restaurants was Ikki sushi, which is located in Kungshallen. Ikki Sushi offers seven pieces of sushi, a drink, and miso soup for 75 SEK. 
The general atmosphere of the restaurant is relatively comfortable, though you wouldn't want to go there to study or do things that require lots of focus, as the noise from surrounding restaurants is quite loud. There is plenty of seating and everything is quite spaced out so you don't feel too crowded while you eat. Relatively speaking, the service is quick although a bit disorganized as we were given only 5 pieces of sushi the first time we were there and we were almost given the wrong order the second time. 
However, the presentation of the dish was beautifully set up and looked very appetizing. The display did not disappoint. Everything about the taste was good. The sushi was flavorful and balanced and there was not too much of one thing. We were not too let down by this experience and will definitely be coming back here more often. 
Do yourself a favor and visit this restaurant in Kungshallen (Kungsgatan 44). You'll be given a good meal for a good price. 
Leave a Comment