New Harry Potter Story Fills in the Gaps
The QQ brings you the first entry in the book review competition. This week we have a short but sweet review from grade 2. Warning – it contains spoilers – look for the warning message!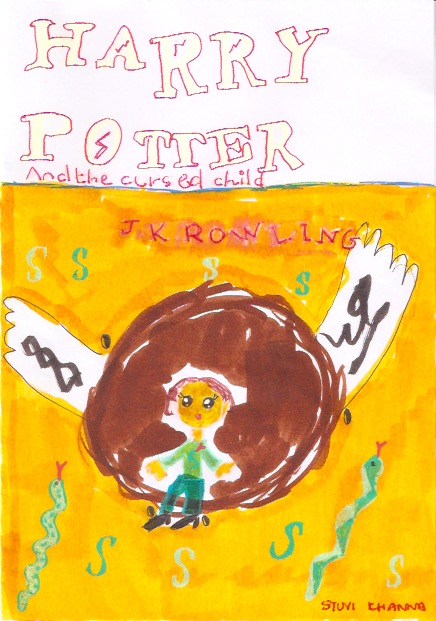 I want you to read it Harry Potter and the Cursed Child because Harry Potter's son becomes like his dad. It has a pretty good feel with scary and romantic adventures and dialogues. I like the way J.K. Rowling skips parts in the story. It's very nice how she makes her stories adventurous. They aren't boring.
"
You are going to have your eyes glued to that book the whole time. "
— Stuvi
I myself had to struggle to remember where I really was –  in school or home or the playground. Now my friend, in bits it was really really scary. In that book, there were scary things such as a bookshelf that sucks you inside.
Believe me! You will scream AAAAARRRRRRRRGGGGGGGGHHHHHHHHHHHHHHHHHHH. 
That's why BE CAREFUL!!!! It was also very funny in parts, like when Draco Malfoy's son planted an acorn at his and Hermione's daughter's wedding.   
SPOILER ALERT SPOILER ALERT  SPOILER ALERT  SPOILER ALERT SPOILER ALERT SPOILER ALERT
What I liked about it is that Harry's family member doesn't go to Gryffindor he goes to Slytherin. I also got to know Harry's life from then on. I got to know what Cedric Diggory's dad wanted. I got to know the Dark Lord/ Voldermot/Tom Riddle had a child, Delphi Lestrange Riddle. I got to know Albus Severus. Potter didn't like his dad. I got to know Draco Malfoy had a son and his wife died.  
View Comments (1)