Change a Smile, Change a Life.
Grade 10 EAL classes are involved in a service project. Lia and Beatriz tell us all about it.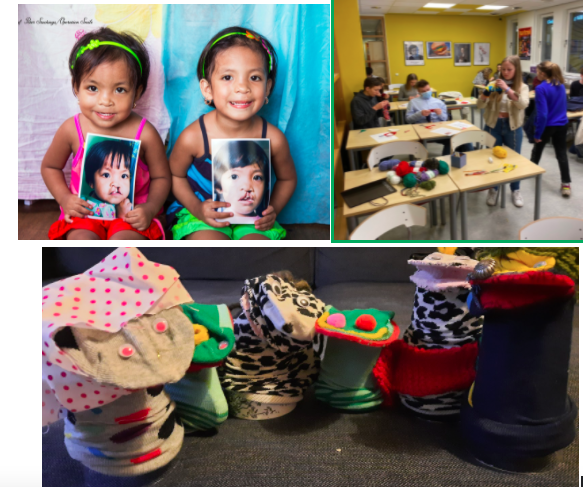 OPERATION SMILE: WHAT IT IS? HOW CAN YOU HELP?
As part of the unit in English this year we read the book Words In the Dust. This book includes a character named Zulaikha who has a cleft lip. The book takes place in Afghanistan, a poor country where most people can not afford medical care. We get to see some of her daily struggles and get a  chance to understand what it is like to live with cleft lip.
Operation Smile is an organization that takes care of children with cleft lip and palate. It helps families that cannot afford this medical care. This global organization works in 34 countries in the world. These operations are very important and can have a big impact on a person's life. Cleft lip can cause things like: eating struggles, speaking, and pronunciation problems as well as making children insecure about their appearance.
We connected with Operation Smile and had a meeting with Cathy Snyder, the speech therapist, and Brigette Clifford, the daughter of the founders. They told us how the organisation works, and how important sock puppets are in helping with rehabilitation. They use the sock puppets in speech therapy after the operation, to help children learn about how to form new sounds when their lips and palate are repaired. They are a fun way to encourage conversation, singing, and playing. Therefore, we made several sock puppets for them. 
In addition to making sock puppets, we aim to donate 5000 Swedish Kr to Operation Smile. This is the amount of money needed for one operation. You can help us to reach our goal by giving money to our smile fund. Every small amount counts. You can easily donate by using this link